Cardinal Asphalt Company provides construction services to a wide range of public and private clients in the areas of underground construction, road construction, and site development. Offering full-service procurement and delivery of projects of all sizes, Cardinal Asphalt Company has the expertise and tools for any commercial, residential or municipality excavating project.
With over 20 years of experience, Cardinal Asphalt Company has an extensive fleet of excavating equipment and qualified crews that will move the earth to make your project come to life. At Cardinal Asphalt Company, we take great pride in our employees, equipment, and extensive experience. We have a tremendous workforce of skilled tradespeople and advanced equipment.
With these resources, we are able to take on some of the most complex and fast paced projects while excelling in delivering projects on time and within budget while maintaining a safe work environment. Whether you need underground utilities installed, trees cleared or foundation work, trust Cardinal Asphalt Company for all your excavating needs.
Expert excavation for all your commercial, residential and municipality needs: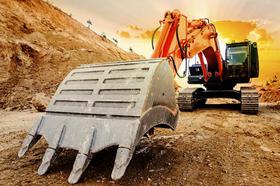 Site clearing and preparation
Site development
Driveways and Roads
Utility installations
Subdivision development
Roads and parking lots
Complete demolition services
Site work and underground utilities
Boulders, stone, sand, and gravel
Commercial development
Complete demolition services
Ponds