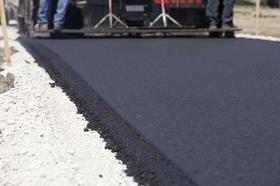 Cardinal Asphalt Company, Inc. delivers expert residential, commercial and municipality asphalt paving, striping and pavement maintenance services, including sealcoating, resurfacing, patching and crack filling. With a basic philosophy of providing quality workmanship at a fair price, no job is too small or too big for Cardinal Asphalt Company.
Cardinal Asphalt Company always provides experienced, courteous and professional installation crews who use ODOT approved materials and premium products to ensure quality and sustainability. Our work is guaranteed and ranges from residential driveways to commercial parking lots, including golf cart paths and trails.
As an experienced asphalt contractor, Cardinal Asphalt Company will provide you with a thorough assessment of your parking lot to determine what services may be needed as well as what may have caused the surface to fail. Often the parking lot or driveway is in good condition but has specific areas which require asphalt repair or some pavement maintenance to extend the life of the surface even longer.
It is critical for a paving contractor to have the experience and knowledge to correctly diagnose the reason that asphalt pavement has failed. Once we review and analyze our customer's asphalt project, we propose solutions that not only fix the asphalt, but also address the root cause of the issue to prevent future damage.
Customers need to be aware that there are several issues which can impact the performance of an asphalt surface including drainage, depth of gravel base, depth of asphalt, traffic patterns and volume, type of material utilized and age of the parking lot. A qualified paving contractor is your partner to help you understand the symptoms of damage as well as the proper type of asphalt repair which is necessary to remedy the issue. Let Cardinal Asphalt Company be your expert partner for all of your asphalt and pavement maintenance needs.
Asphalt services include: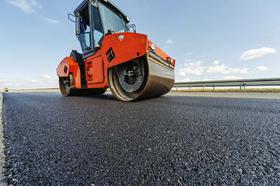 Paving
Pavement Maintenance

Sealing
Resurfacing
Patching (full depth or overlay)

Crack Filling
Striping
To receive a FREE PROJECT QUOTE, click here to submit a Quote Request Form.
Proudly serving all of Ohio and the following communities: Akron, Canton, Cuyahoga Falls, Stow, Kent, Tallmadge, Fairlawn, Norton, Hudson, and Medina.